<!– google_ad_section_start –>
For some time now I have been amazed at how people lock their bikes in Auckland.
Classic 'just lift the bike off the pole' non-security
Here we have ' more of a bracelet than a bike lock' non-security
… and 'looks like it came from the $2 shop' non-security
Originally, I thought it was fool hard and then when I thought more deeply about it, I realised that bike locking levels will be directly related to the chance of getting your bike stolen. You could in fact see bike locking levels as an indicator of bicycle culture and use.
Who in NZ follows the best practice bike locking from the UK techniques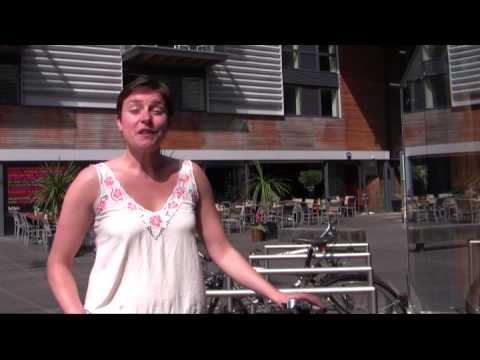 In places where bikes are regularly stolen, people secure their bikes really well like in places such as London or New York. In places with extreme levels of bike theft such as Amsterdam and Copenhagen, people start to accept it more as an everyday part of life, bike locking is less extreme and people are instead well insured. So potentially the relationship between levels of theft and bike locking is a bell curve. Places like NZ with low levels of bike theft have flimsy bike locking habits, places like London with higher levels of bike theft have rigorous bike locking, and places like Amsterdam with extreme levels of bike theft have again less stringent bike locking.
What are your thoughts? Does my theory make any sense?
<!– google_ad_section_end –>