How to get started
So first you need a bicycle. There are several options here:
you can either rent or borrow a bicycle until you get the hang of it and decide what kind of bicycle you need; or
buy a bicycle if you are clear what type of bicycle suites your lifestyle and fits the kind of cycling you want to do.
There are many different types and styles of bicycles to fit different purposes. Don't rush into the purchase of an expensive bicycle as you may change your mind once you have more experience. You may be thinking 'lycra and toe clips and 20km training rides every night' and in reality you may be more of a 'pop down to the dairy and take your kids to the park on the weekend' kind of rider.
So to start with, you want to ask yourself 3 key questions:
1. What type of cycling am I intending to do?
Write a list of the activities you are intending to accomplish on your bicycle and then think carefully about which ones are realistic. Think about your current lifestyle and be honest with yourself, are you the 'thrill seeking' mountain bike type or are you a 'pop out for a latte' type—of course you can be both—either buy two bikes or buy one that will accommodate both activities. Check that any accessories that you may want on your bicycle, such as mud guards or a chain guard, are either fitted or can be attached.
2. What kind of person am I?
Are you the kind of person that has to have the latest tech gear in everything or are you more of a retro type? This may dictate whether you look for a bike on Trademe or check out the high-end bike stores. Are looks important to you? Will you be shopping for a specific colour/style of bike? Are you primarily interested in performance? What do you want to wear when riding your bicycle — skirts, jeans, lycra …?
3. How much do I want to spend?
Bicycles come in a wide range of prices from the 'truly exorbitant' to the 'cut price cheapie'. Figure out what is your top figure before you go shopping and definitely do some window shopping before you make your final choice. If the bicycle is purely for recreational purposes, you may want to spend less than if the bicycle is intended for transport/commuting and is therefore a 'car replacement'—the cost of your bicycle will very quickly be recovered if you are not paying for petrol!
Learn which bit is which …
This video will give you a quick run through of the parts of the bicycle you may need to know when speaking to bicycle retailers.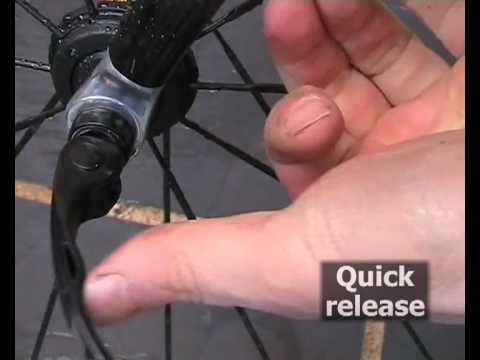 Check out our list of Bicycle Shops.
Nervous?
It's perfectly normal to feel apprehensive about trying something for the first time (or at least the first time since you were 10!). Find a quiet street and practice a few skills first and then choose more challenging routes as you gain in confidence. Perhaps see if a friend or family member also wants to give it a go—you can practice together!
… and why do we cycle?
1,000 Reasons to Cycle
There are heaps of reasons to cycle. The CIA team have listed the reasons why they cycle, just to get you going, but we are very interested to hear about any other reasons that you might have for riding your bicycle. And of course we have our target to hit – there has to be at
least 1,000 reasons to cycle …
Unity
"I cycle because it is the quickest and most efficient way of getting around the central city where I live. I never have a problem finding parking and I never have to bother visiting petrol stations. I really enjoy the fact that I can stop anywhere to check out a nice dress in a shop window or pause to chat to a friend in the street. Riding my bicycle makes me feel young; I make a point of looking chic on my bicycle and I thoroughly enjoy the fact that this turns heads in the street — what woman wouldn't?!"
Tim W
"I use my bike as a quick way to rip across town for important meetings at my accountants, and I can quickly out run the police with my cat-like reactions from riding BMX for 20 years. It's also great for Friday night bar hopping, where the only driver you need is the flashlight on your keys to unlock your two wheeled taxi. One of the other great reasons for riding a bike is the ease of parking – no one else parks inside the bank like I do! It's just so convenient."
Tim G
"As a designer I'm in awe of the the beauty of the basic bicycle – which has been practically impossible to improve on over the last century. Public transport, scooters and even cars have their uses but a bicycle is optimal for the short journeys that make up most of our travelling. In one stroke, cycling solves so many problems that beset our contemporary life: health, congestion, and that little matter of climate change . . . And because doing the right thing has never felt this good!"
Alex R
"It's a fun, autonomous, healthy, and environmentally sustainable form of transport."
Su Yin
"I used to get around by foot or public transport. Now cycling has liberated me from awful timetables, bus fares and silly bus routes—and usually gets me there faster. Walking feels like such a chore now! Environmental-friendliness and health aren't my main motivations but it's a nice bonus."
Antoine
"A few years ago I dusted-off my old mountain bike and started to cycle to work. Just one day a week at first, but pretty soon I couldn't bare the thought of taking my car or motorcycle, I was totally smitten with pedal-power. You just feel so alive when you reach your destination and parking problems are a thing of the past. For anything under 5km it's a no-brainer, much more convenient. I love the way you see more of your neighbourhood (and more of your neighbours for that matter) and at the drop-of-a-hat you can pull over and check out something you've seen, or chat to a friend. I always seem to meet people when cycling.
I have an ankle injury that prevents me from running, and even walking can be painful, but I can ride my bike all day in comfort, it's total freedom!"
Jay
"The reasons I ride are numerous. The biggest reason is that it makes me feel young again (not that I am particularly old!) After jumping on a bike after neglecting them for years as a teenager (for fear that I would be deemed uncool) I was overwhelmed by how free and pure it felt to be riding again. Is that selfish? Well the other reasons are that it's infinitely better for the environment, and I'm deathly afraid of driving. I'm not sure who thought humans had the capacity to control tonnes of metal whilst driving at excessive speeds, but I'm pretty sure they were wrong."
Mark
"One of the regular daily pleasures in my life is using my bike to get around … to work, go shopping, pick up the kids.  It is fast and cheap and convenient and it simplifies things a lot — I plan my life around my bike.  When I chose my job, my first consideration was whether I could get there by bike and would it be a pleasant commute. The weather, the hills, and the parking are not the big barriers that they are made out to be, and for my family, it means we can get by with just one car with ease. Cycling is the way to go for me and I hope it is for you too, or at least it soon will be …!"
Alex dF
"I love the freedom of being able to go where I want whenever I want. Anyone can ride a bike. Any bike will do. I take my bike 200m to the grocery store and I've taken my bike 200km to Rotorua in a single day. In a car the air doesn't smell the same. You can't stop at any moment to take a photograph or catch up with a passing friend. I ride a bike because when I'm riding I can't stop smiling (sometimes I can't stop whistling either)! It's just as fun riding with friends as it is riding alone and there's still no quicker way to jet across town."